WELCOME!
The capital of Hungary, Budapest is divided into 23 districts, of which the III. district, Óbuda-Békásmegyer is the second largest and second populous district of Budapest with almost 40,000 inhabitants on 40 square kilometers.
The eastern board is River Danube, where is the only natural riverside in Budapest, the Roman shore, which today functions as a holiday and recreation area.
Óbuda's western border is the Pilis mountain. Increasingly inhabited areas take place here, green suburbs, perfect for family houses. Beside that, Mocsárosdűlő, the Lake Gőtés and Óbuda Island are preserved areas where the city and nature meet.
Óbuda is a diverse district of Budapest, where the city's infrastructure, the rich historical heritage and the nature are equally emphasized.
Here we have to serve the housing and leisure needs of all habitants, be able to provide city infrastructure, transport facilities and also, fun. Here, you have to preserve your "Óbuda" identity, while always being ready to renew.
SM/ART ÓBUDA
Our mission is to empower the habitants of Óbuda-Békásmegyer (Budapest, 3rd District) to think on a more creative way of the public areas. We organised creative events for locals such as painting benches, painting pathways in front of schools or nurseries, or creating a recycled pop-up community park.
Click the button below to find our sm/art activities.
SM!ART ÓBUDA SPOTS ON GOOGLE MAPS
URBAN DREAM GARDEN
We created a pop-up city park in an abandoned area of Óbuda-Békásmegyer. The Urban Dream Garden was open for almost 2 month in fall season of 2022. All recycled or borrowed items, low budget solutions, community work and lots of fun! 
Community floor painting
During the fall of 2022 we involved 10 educational organisations (nurseries, schools) to evolve a creative action in front of the buildings entrance, which last for a while. The people, who were involved happily painted their logos or creative ideas to the entrance's floor which is still visible for anyone entering the buildings.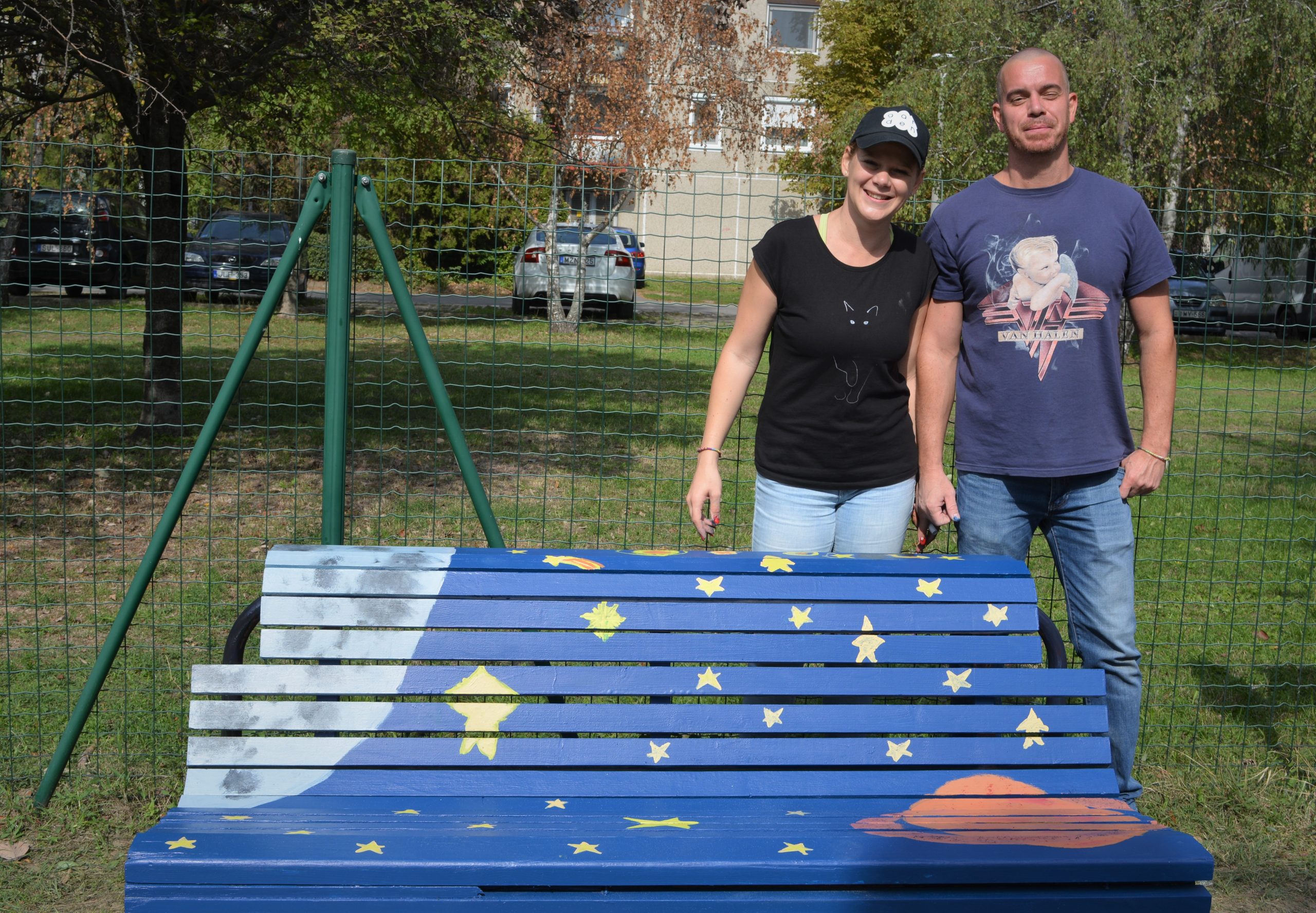 Benches at Silvanus
There is a small, isolated playground in the famous "Pók street blocks", Silvanus "small" playground where 12 boring benches were waiting for a reborn. In community work we painted all the benches, and at the end of the process, the painters voted for the 3 best paintings. The winners gained vouchers to restaurants and furniture stores.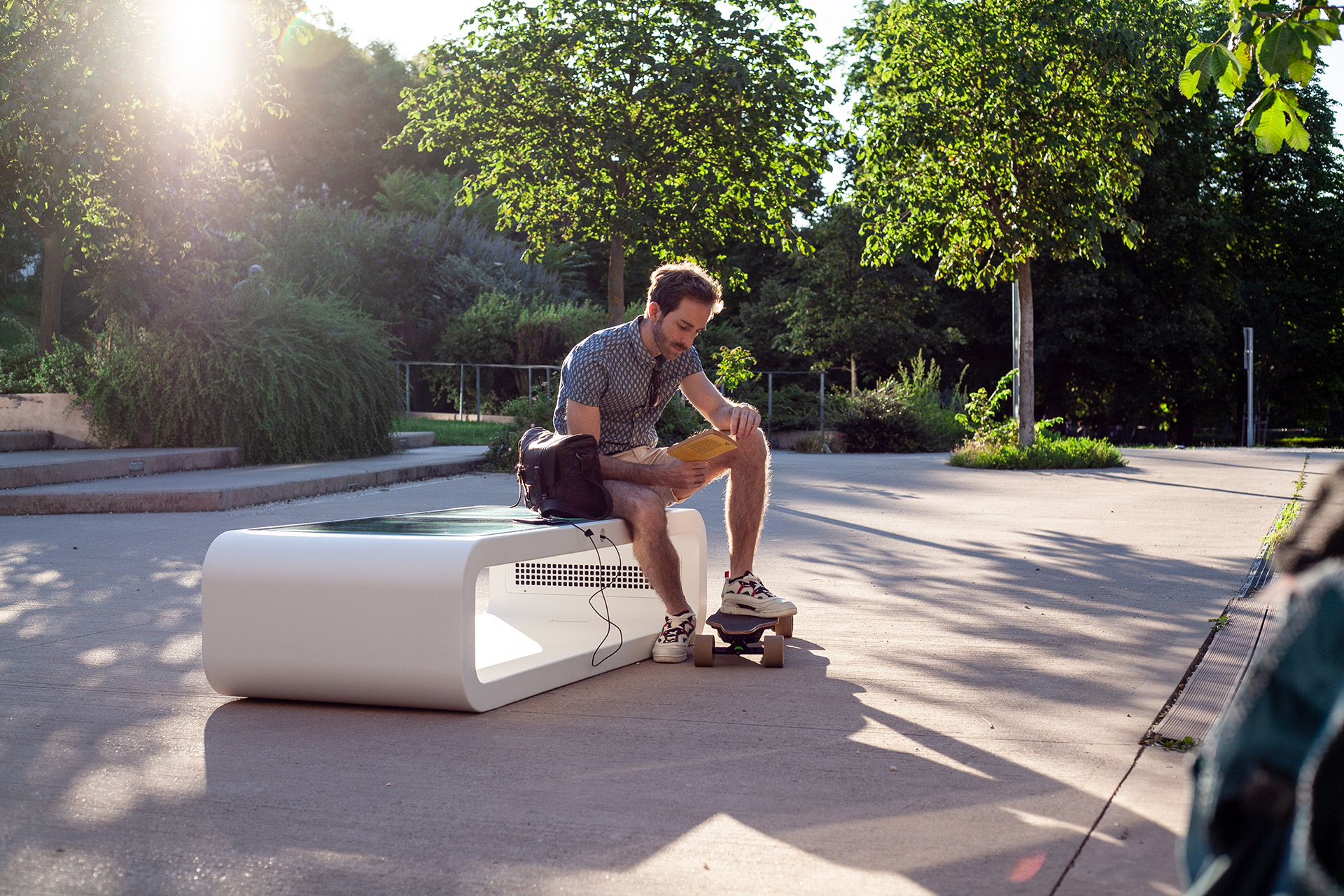 SMART BENCH
There are already 5 spots in Óbuda-Békásmegyer where you find smart street-furniture. The KUUBE smart benches have WIFI connection and batterycharging option with the inside solar panels. 
KASSÁK KORRIDOR
There is a secret pathway through the most exciting places of Óbuda-Békásmegyer – from the gate of the district, Kolosy Square, till the unique and innovative creative space of Graphisoft Park. This route can be separated to 7 parts, so you can walk along fully or partly as you wish.
KASSÁK KORRIDOR ON GOOGLE MAPS
PART 1 – KOLOSY TÉR, AMFITEÁTRUM
The first part of the route is from Kolosy Square to the roman ruins, Amphiteatrum. Along the way you fill find restaurants, coffee bars, local shops and the great wibe of "Óbuda Promenád".
15 min. walk
PART 3 – KRÚDY-DISTRICT, CHURCH-DISTRICT, SCHOOL DISTRICT
In this rustic area you will find the nice old vibe of Óbuda, with historical buildings, old churches and restaurants with traditional specialties. 
PART 5 – MIKLÓS STREET, SILK MANUFACTURE, WATERFRONT CITY
A very special atmosphere, historic manufacture buildings with 'retro vibe' blocks and the new architectural era, Waterfront City blocks altogether.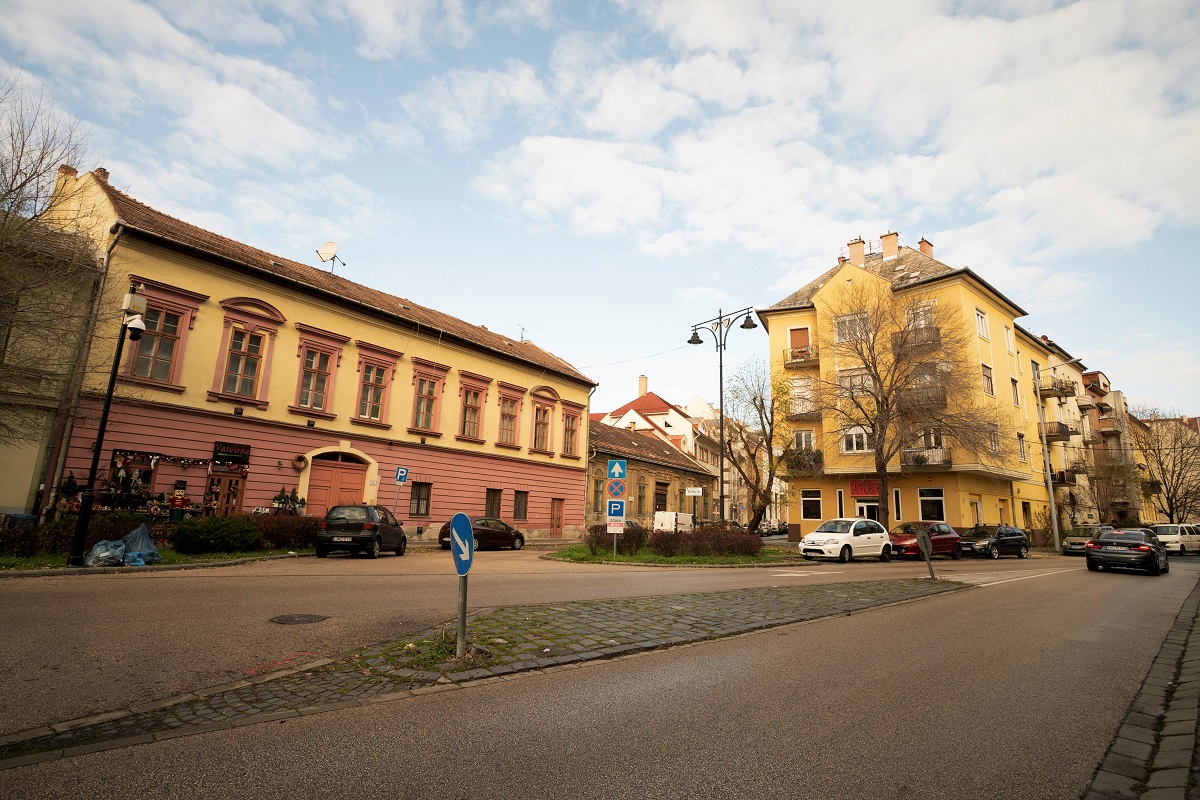 PART 2 – LAJOS STREET, GOLDBERGER
Along Lajos street, walking towards the 2nd part of the Korridor, you will find the creatve, loft places of Goldberger, also Nagyszombat Street.
15 min. walk
PART 4 – SZENTLÉLEK SQUARE & FŐ SQUARE
The most romantic and rustic sport of the disctrict with a hint of medieaval feeling. This area is often used for movie-shooting thanks to its historic vibe. 
PART 6 – LOFT AREA (OLD FACTORY BUILDINGS) & LEGAL GRAFFITI WALL
The old "tights-factury" now a popular loft area for creative shops, designers and photo studios. Next you will find a legal wall where street artists painting day by day.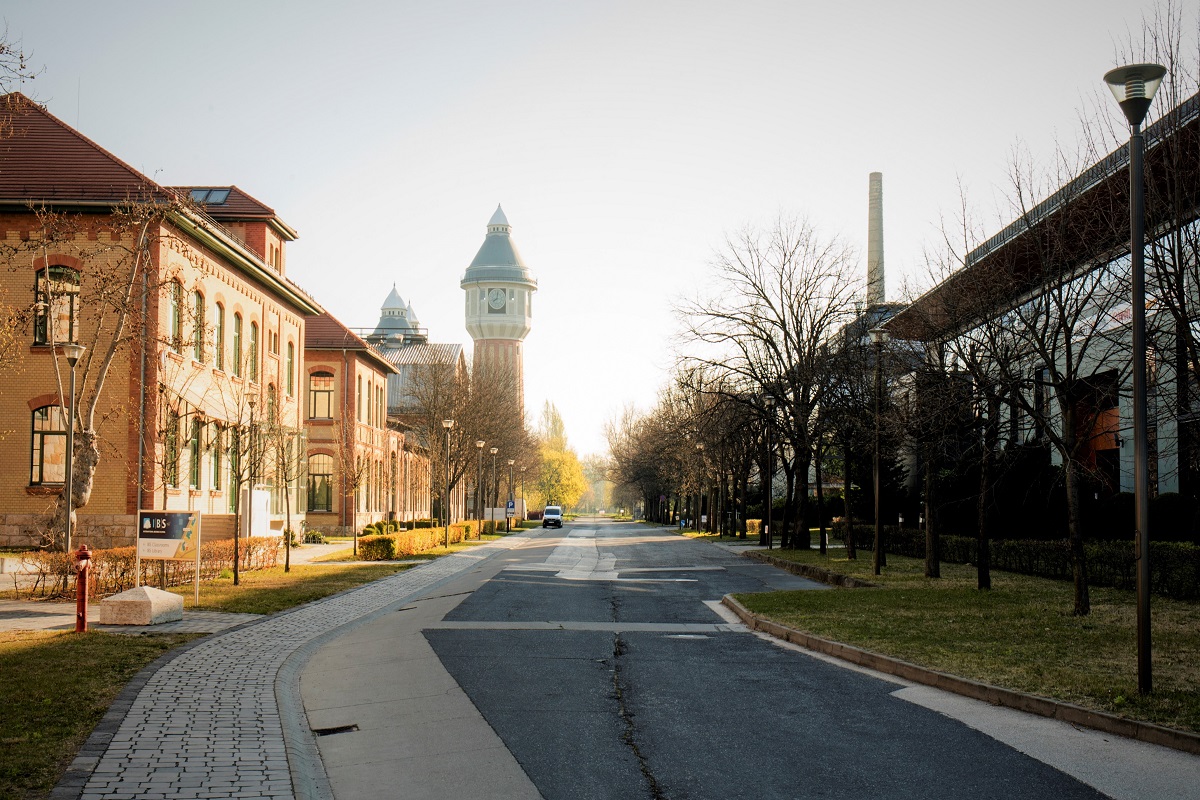 PART 7 – MUSEUM OF AQUINCUM & GRAPHISOFT PARK 
A wonderful union of past and future, when you visit the famous museum of roman heritage and you walk forward to visit the innovative Graphisoft park with the vibe of a positive future.